Orchards Cookery Course
Orchards Cookery is a multi-award winning family run cookery school that specialises in training and recruiting Chalet Cooks and has been doing so since 2003.  The 2 week or 5 day Chalet Cooks Courses are residential, intensive, but great fun with dinner parties in the evenings. It has 6 separate kitchens, a bar, dancefloor and gym. Class sizes are small with a maximum of 8 students in each kitchen with a Tutor and an Assistant, with the fun of having up to 48 students and 26 staff at the school living on site at busy times. The courses are all taught by experienced ski seasonaire chefs and cooks.
Location: Evesham, Worcestershire
Accommodation: Included with 5 day and 2 week courses
Website: http://www.orchardscookery.co.uk
Contact No: 01789 490 259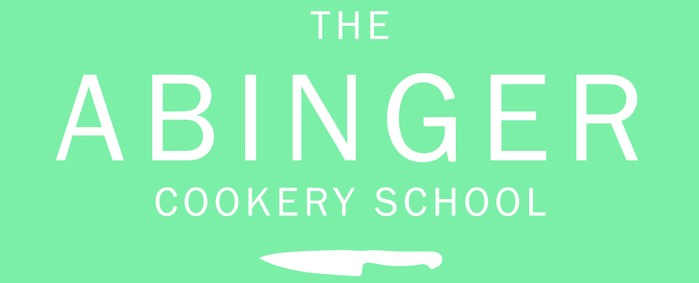 Abinger Cookery School
Abingers signature 5 and 10 day courses 'Chalet Cooks - The Essentials' are designed specifically to help you on your way to working a winter or summer season. Their courses are taught by highly regarded head chefs who take a hands-on and practical approach to cooking, including teaching knife skills, menu planning, time management and meal service. 
Location:  Dorking, Surrey
Accommodation: Available to book 
Website: https://abingercookeryschool.com/
Contact No: 01306 730 470

CookAbility
CookAbility have been offering Skills for Life Cookery Courses for over 20 years and our Chalet Host course is run concurrently with this course. The course is 5 days running Monday to Friday, with 5 nights residential accommodation offered Sunday to Thursday in shared accommodation. Chalet Host students are given additional training to ensure they understand the nuances of cooking at altitude, timings, working constraints associated with the availability of produce, presentation skills etc.
Location:  Taunton, Somerset
Accommodation: 5 nights shared accommodation included
Website: http://www.cookability.com/
Contact No: 01823 461 394

The Avenue Cookery School
The Avenue Cookery School is a family-run SW London based school that specialises in 1 & 2 week long courses. They have a unique blend of professional yet relaxed teaching, covering all basic techniques through to sophisticated skills in order to fully equip you to fulfil your season with confidence and ease. Their 2 week Chalet Host Course covers the necessary hosting skills that are essential when running a chalet along with assisting you to find the best job for you and your season. 
Location:  Wandsworth, London
Accommodation: Optional extra at local B&B's
Website: https://theavenuecookeryschool.com/
Contact No: 0208 874 7623

Dublin Cookery School
An award-winning school situated two miles down the coast from Dublin city centre. Held within a spacious, state-of-the-art kitchen, the Dublin Cookery School's 12 and 4 Week Certificate Courses are designed for anyone who is passionate about food and searching for a fully hands-on experience that will give them the foundation, personal guidance, specialized workshops, and focused practice needed to explore a career in the food and hospitality industry with confidence. 
Location:  Dublin, Ireland
Accommodation: Assistance with homestays provided upon request
Website: www.dublincookeryschool.ie/
Contact No: +353 (0)1 2100 555
Edinburgh New Town Cookery School
Offering a wide variety of cookery courses, with over 30 courses to choose from across various skill levels you are sure to find a course that suits. Whether you are looking to make cooking your chosen career or are interested in developing your skills, there really is something for everyone. During the holidays they also hold courses for children and teenagers.
Location: Edinburgh, Scotland
Accommodation: Assistance with arrangements provided 
Website: https://entcs.co.uk/
Contact No: 0131 226 4314

Fresh Tracks Chalet Hosting & Cookery School
The course offered by Fresh Tracks is designed to provide you with the necessary skills to become all-round chalet hosts and to make sure you get the best out of your ski season. You are taught how to prepare and cook chalet style meals and use our own experience as current chalet hosts to provide up-to-date knowledge of the role. The 6 day course covers the full spectrum of chalet host responsibilities and the course structure replicates a typical chalet day so you get a realistic experience,  as well as giving you the opportunity to check out what Cornwall has to offer.
Location: Harlyn Bay, Cornwall
Accommodation: Included
Website: https://www.freshtrackschaletschool.com/
Contact No: 07497 368 663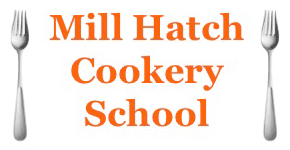 Mill Hatch Cookery School
Starting at 10am and finishing at 4pm each day, this 3 day cookery course teaches you how to cook starters, main courses and desserts. Students will get to eat what they have cooked in the morning for lunch and bring back food with them that they have cooked in the afternoon. All students will receive a recipe book covering everything they cooked plus extra recipes and all the tips needed to be the perfect Chalet Host.
Location: Henley on Thames, Oxfordshire
Accommodation: Assistance with arrangements provided
Website: https://www.millhatchcookeryschool.co.uk/
Contact No: 0118 9401 702

Edinburgh School of Food & Wine
Offering 2 week or 4 week durations, these courses have been developed specifically for those leaving school or attending university, as well as those looking to learn a broad range of essential recipes, tips and techniques to use either as a life skill or to use abroad, whether it's a chalet season, yacht charter or private cooking.
Location: Edinburgh, Scotland
Accommodation: Assistance with arrangements provided 
Website: https://www.esfw.com
Contact No: 0131 226 4314

Ballymaloe Cookery School
One of the World's most prestigious cookery schools, this 12 Week Certificate is an intensive immersion cookery course based upon a true farm-fork experience. Students spend their time living on a 100-acre working organic farm and takes them from the absolute essential cooking skills, through increasingly difficult techniques and a range of international cuisines, transforming them into well-trained, ready-to-go-pro cooks. Shorter courses are also offered.
Location: East Cork, Ireland
Accommodation: Assistance with arrangements provided 
Website: http://www.cookingisfun.ie
Contact No: + 353 21 464 6785